Discover Unlimited Beauty
Often termed as the 'epitome of nature' and the "divine artist's key-sketch", Nepal is a country lavishly and sumptuously blessed by the Mother Nature. She boasts the white majestic mountains, including the world's highest mountain Mount Everest, variegated hills clad in colorful attires of pines and rhododendrons, crystal clear lakes, whistling rivers, deep gorges, verdant plains and hinterlands. Moreover, she is a sanctuary of umpteen species of flora and fauna, a melting pot of diverse ethnic groups and their unique cultures, and, above all, a country of gods and temples etc. Owing to its natural beauty and cultural diversity, Nepal has been regarded as one of the very bests holiday destination around the globe.
Enchantment is everywhere in Nepal; be it in the cool and invigorating shade of the high mountains, or on terraced farmlands carved like stairways out of hill ridges, or still across waterfalls, creeks, rushing mountain rivers amidst gorges, valleys and forests teeming with a cornucopia of flora and fauna. There are lakes amidst breathtaking settings, strong-current rivers for rafting, Wildlife Safaris, the tallest mountains to climb, trekking across vales and dales, and, above all, warm, friendly, welcoming people. In this respect, Nepal becomes a perfect holiday destination for tourists, trekkers, mountaineers, writers, honeymooners, lovers, retired people and people interested in research.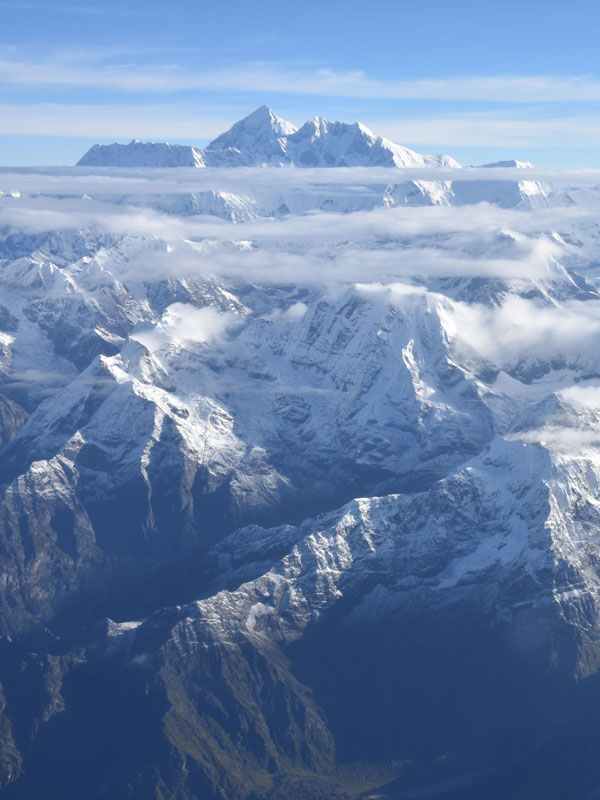 Where is Nepal? Location of Nepal.
As Nepal is sandwiched between two economic and geographical Leviathans, it is rightfully regarded as " A Yam between Two Boulders" as While Nepal abuts on Indian border in the east, the west and the South, Tibetan Autonomous Region of the People's Republic of China shares the vast Himalayan frontier with Nepal. The length of the county is 885 kilometers from east to west, and its breath varies from 145 kilometers to 241 kilometers from north to south. The total area is 147,181 sq. kilometers. Nepal is divided into 14 Zones and 75 Districts. View Google map of Nepal.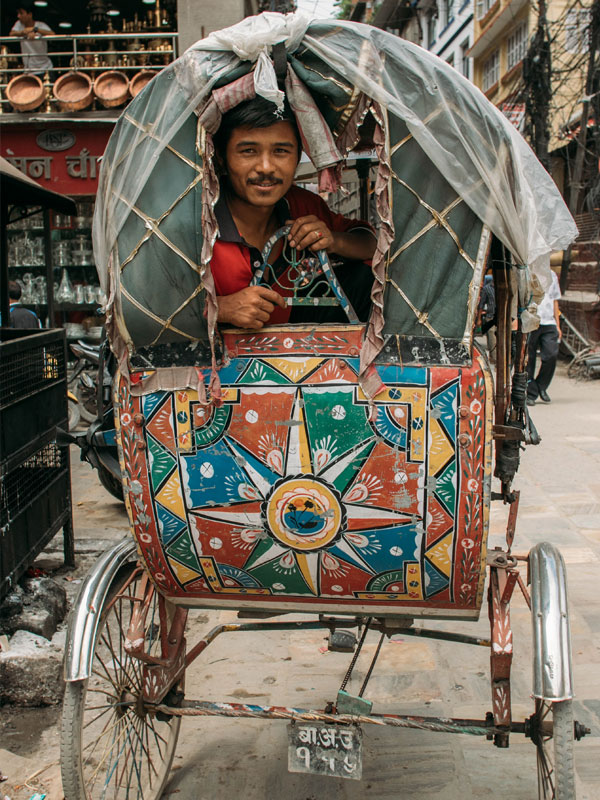 Nepal isn't only the home of mysterious Yeti and elusive Snow Leopard, but also a constant cause of wonder for meteorologists for her simply amazing variations in climatic conditions. Divided into three different geographical regions, Nepal houses the snow-capped Himalayas in the north, a vast stretch of plains in the south and two chains of hills, known as Mahabharata and Churiya range, acting as a geological bridge between the northern and southern region.
The most astonishing thing about the geography of Nepal is that the distance between the tropical lowlands and the snow-capped mountainous region is very less. While the distance between the tropical and alpine regions in most of the countries around the globe is more than 1000 km, it is just less than 100 km in some places in Nepal. The temperature varies between zero in the mountains to over 30 degrees Celsius in the valleys, and to mercury plummeting up to 38 degrees during summer in the lowlands.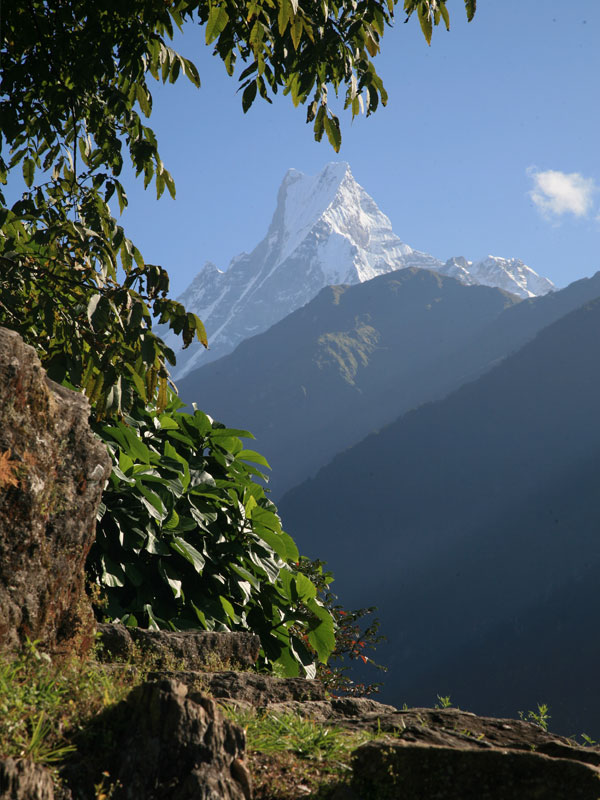 'Unity in diversity' is really the most just for a multi-ethnic, multicultural and multilingual country like Nepal. It had a population of 18,462,081 at the time of the 1991 census. The average population density at the time was 125 persons per sq km (329 per sq mi), although nearly half the people were concentrated in the narrow Terai region. In contrast, the 2003 population estimate was 26,469,569. The population has grown rapidly since 1950 when there were only 9 million people. In 2003 the population was increasing at an annual rate of 2.3 percent. Only 12 percent of the population lived in urban areas. The rate of population in the urban areas, however, has grown significantly thanks to a number of social, political and economic reasons.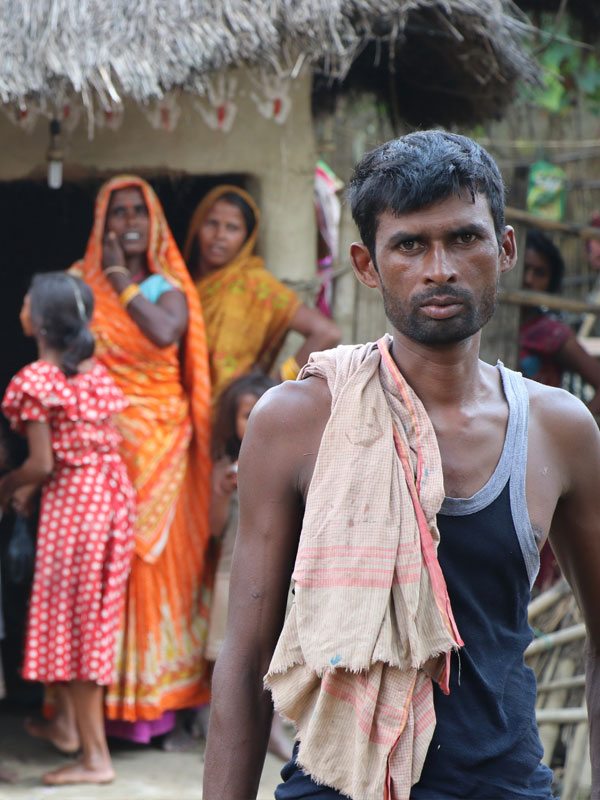 Frequently Asked Questions
Learn about Nepal from some of our most commonly asked questions.
What is Nepal known for?
Nepal is known for Mount Everest, the highest mountain in the world, spectacular natural beauty that can be seen in its land specially hilly regions, known as the birth place of Lord Buddha, and the Hindu Goddess Lord Sita. Also known as the home of Gurkha Warriors. It is also known as a country with abundant Natural Water Sources.
What is the national language of Nepal?
Nepal's national language is called Nepali. It is written in Devnagri Script. This script is the same as the one used in Hindi language – the national language of India. There are more than 106 different spoken languages in Nepal.
What's the common form of greeting in Nepal?
It is called Namaste or Namaskar. You can say the greeting in words as well as do it using a gesture. Join your palms together and bring them close to your chest and about 5 to 7 inches below your chin. The word Namaste has many meanings such as Hello, How are you?, I am glad to see you, nice to meet you, good morning, etc.
What is the National Anthem of Nepal?
In Nepali:
Shri man gumbhira nepali prachanda pratapi bhupati
Shri pach sarkar maharajadhiraja ko sada rahos unnati
Rakhun chi rayu eeshale praja phailiyos pukaraun jaya premale
Hami nepali bhaeesarale.
English Translation:
May glory crown you, courageous Sovereign,
You, the gallant Nepalese,
Shri Pansh Maharajadhiraja, our glorious ruler,
May he live for many years to come
And may the number of his subjects increase.
Let every Nepalese sing this with joy.
What's the currency of Nepal?
Currency is spelled as Nepalese Rupees or Rupee (Rs) or in short NRS. 100 Paisa equals 1 Rs. Nepali Notes are 1000, 500, 100, 50, 25, 10, 5, 2, and 1 rupees, and coins are rarely used.
What are Nepalese (Nepali) people like?
Nepalese are friendly and hospitable by nature. Travelers count Nepalese among the best friends in the world. Nepalese respect Guests as God. And there is a popular phrase every Nepali knows, it says : "Guest equals God". A part of the reasons why people revisit Nepal is because of the friendliness and warmth of Nepali people.
How safe is traveling to Nepal?
Traveling to Nepal. Exercise caution when traveling to Maoist affected areas mainly remote parts of Nepal which includes Gorkha, Palpa, Nawalparasi, Syangja, Banke, Dang, Surkhet, Kalikot, Rukum, Jajarkot, Rolpa, and Salyan.
What are some basic Nepali customs that I should know about?
Take off your shoes before entering a temple or one's home
Ask for permission before entering a Hindu temple
Taking photographs inside the most temples are considered illegal
Ask for permission before taking photographs of objects, and including Nepali people.
Nepali people are friendly by nature. Have a genuine interest in them. Talk to them. Be friendly as you travel.
Is my license valid for driving in Nepal?
International Driving license is valid for driving in Nepal
Do I need a visa for Nepal?
Visa is required to enter Nepal, and it can be obtained at the point of entry such as Kathmandu Airport.
IMPORTANT INFORMATION – please note that Nepalese visas have changed. The previous 60-day tourist visas are no longer available and have been replaced with the following:
15-day multiple entry tourist visa : US$25
30-day multiple entry tourist visa : US$40
90-day multiple entry tourist visa : US$100
Note: the above prices are for the first visit in a visa year (1st January to 31st December). Please refer to the Government of Nepal's Department of Immigration website for further information, or contact the Nepalese Embassy/Consulate in your own country.
Visas can be obtained from either the Nepalese Embassies/Consulates or on entry into Nepal (either at the airport or at the border crossings). You will need your passport, 2 passport-sized photos and the visa fee. Currency is preferred in US dollars when applying for a visa upon arrival.
Tourist Visa Extension: Tourist visa extensions up to a total of 120 days can be obtained from the Immigration Offices in Kathmandu and Pokhara. An additional 30-day visa extension may be granted on reasonable grounds at the Kathmandu office only. Over the course of a visa year (1st January to 31st December) a tourist cannot stay in Nepal for more than a cumulative total of 150 days
Overstay Fines: You will be fined if you overstay your visa. Always extend your visa before it runs out!
Do I need to obtain Permit before trekking in Nepal?
Trekking permit is only required to trek in the restricted areas. Before trekking, you should register with your country's Embassy or Consulate located in Nepal. They will also help you obtain trekking permit, if required.
Trekking Permits are only required for treks to restricted areas. Further information is available on the Government of Nepal's Department of Immigration website. Many restricted areas can only be visited as part of a group, for which a group trekking permit must be obtained.
Park Entrance Fees
The Annapurna Conservation fee is Rs 2000 (about US$30).
The National Park entrance fee (includes Everest, Langtang area) is Rs 1000 (about US$15).
What time is it now in Nepal and What's the phone code?
Nepali time is GMT/UTC plus 5 Hours 45 minutes. Area code for dialing to Nepal: Country Code: 977 Kathmandu City Code: 1 (e.g. 977 1 478111 First three digits is the country code, second is the area code, the last digits are telephone numbers.
I have a lap top. Will it work in Nepal!?
Nepal uses 220V, 50HZ Electricity.
Are there ATM facilities in Nepal?
Yes, in Kathmandu and Pokhara. International credit cards (Master Card, Visa Card etc ) are also accepted in all leading hotels, shopping centers, bars and restaurants in Nepal
What are health requirements to visit Nepal?
Nepal does not require any specific immunization for visitors. It is however best to have vaccine before coming to Nepal. Your doctor can advice you on the type of vaccine to be taken to travel to third world countries like Nepal.
What are the Religions of Nepal?
Nepal is the world's only constitutionally declared Hindu state, and the constitution protects religious and cultural freedom. According to the 2001 census, 80.6 percent of Nepalese are Hindu, 10.7 percent are Buddhist, 4.2 are Muslim, 3.6 percent are Kirat (an indigenous religion), 0.5 percent are Christian, and 0.4 percent are classified as other groups. Although the population is mostly Hindu, since the 1971 census Hindus have shown the greatest decline as a percentage of the population, and Buddhists and Kirats have increased the most: in 1971 Hindus were 89.4 percent of the population, Buddhists 7.5 percent, and Kirats 0 percent. However, statistics on religious groups are complicated by dual faith practices— particularly among Hindus and Buddhists. Moreover, shifts in the population's religious composition also reflect political changes. The 1990 constitution ended the government's promotion of Hindu nationalism and official suppression of political participation based on religious, cultural, and linguistic traits. This policy has enabled greater freedom of religious expression and allowed the census to officially enumerate more religious groups. It has also enabled Christian foreign and local missionaries (funds are not local ones) to share Christ with local people more aggressively, praying for healing of illness and offering scholarships to kids. The growth of Christianity is creating divides in families and a traditionally tolerant society. The geographical distribution of religious groups in the early 1990s revealed a great amount of Hindus, accounting for at least 87 percent of the population in every region. The largest concentrations of Buddhists were found in the eastern hills, the Kathmandu Valley, and the central Taral; in each area about 10 percent of the people were Buddhist. Buddhism was relatively more common among the Newar and Tibeto-Nepalese groups. Among the Tibeto-Nepalese, those most influenced by Hinduism were the Margar, Sunwar and Rai peoples. Hindu influence was less prominent among the Gurung, Limbu, Bhote, and Thakali groups, who continued to employ Buddhist monks for their religious ceremonies.
HINDUISM-
There is an old saying that in Kathmandu there are more temples than houses, and more gods than people. It is very close to the truth. There are 33 million gods and goddesses. Hinduism dates back to 2,000-3,000 BC and as a religion it is difficult to understand. There is no creed or doctrinal belief, but it is based more on religious experience. There is no organized structure on any level. Various people have different levels of understanding within this religion. Hinduism encompasses the whole of life with social conformity touching every aspect of one's life. Hinduism is based on sacred ancient books, called the Vedas. Human life is a series of lives with rebirth and reincarnation making life cyclical. Caste, with its various social starts, is generally a part of the Hindu religion. (The four main castes are Brahman, Chettries. Vases, and Sutras.) There is a cosmic law, dharma, which governs the whole universe, both material and spiritual aspects.
There are different roles for different people, within this cosmic system, and each should stay in their place and fulfill their purpose, not try to be something they are not meant to be. There are rituals performed at various stages of life, similar to sacraments (Birth, First time child eating rice, caste initiation, marriage and funeral rite). As Hinduism developed, some came to believe that although divinities appear in separate forms these forms are a part of one universal spirit called Brahman.
Many divinities make up Brahman. The most important gods are Brahman, the creator of the universe, Vishnu its preserver and Shiva, its destroyer along with his wife, Kail or Drug, Vishnu manifests himself at various times. (Ram, Krishna, and the current king are some of these manifestations.) The most important god to a Hindu is the one right there where he lives. A few things to note are: There are certain Hindu festivals celebrated in Nepal. The main ones are Desai in October, Tihar in November and Tij in late monsoon. A Hindu villager in need of help is just as likely to call the Tamang Janeiro (witchdoctor) as the Brahmin pujahari (priest). The characteristic sign of Hindu worship is the reception of the Tika on the forehead. It is usually made from vermilion paste and rice grains. Parsed is food sacrificed to idols and received back by the people offering it. For a Hindu, it is a great privilege to be asked to share in this.
BUDDHISM:
Buddhism dates back to about 500 BC and strictly speaking started as an offshoot from Hinduism. It was founded by Siddharta Gautam Sake, born about 566-544 BC in Lumbini, who at age 29, realizing the futility of human life, left behind his family wealth and assumed a life of meditation in Bihar. Sometime later, he claimed that he had received enlightenment and from then on sought to teach an increasing number of disciples. The main principles of his teaching are found in The four Noble Truths and the Eight Fold Path. He was regarded as having achieved Buddha and died about 486-473BC. Signs of Buddhist practices are pillars, chorines, prayer wheels, prayer flags, prayer beads, lamas, monks and monasteries.
ANIMISM (Shamanism):
There is a strong heritage of basic spirit worship underlying the veneer of Hinduism. It includes spirit worship and appeasement, as well as ancestor worship. It encompasses belief in clan gods, planet gods, ancestor spirits and includes practices such as fetishes, taboos, mantras or spells, sacrifices, horoscopes, divination and witchcraft. The Shaman is the holy man.
What are you waiting for?